Touch Free Headsets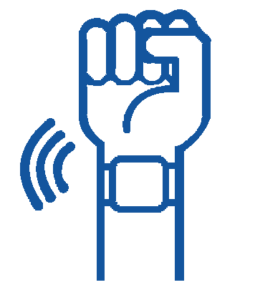 These Touch Free Earpieces with a Wristband Bracelet is ideal for the Dental, Medical, and Markets where making contact with a push to talk button is impractical or is hygienically unsafe.
Use with Kenwood Walkie Talkies, these Touch Free Headsets with wrist bands eliminates the need for barrier film, reduces the risk of cross contamination, and keeps both hands free at all times.
They are easy to use. Simply wave the magnetic bracelet near the Push To Talk Button to activate the microphone to communicate and move your hand away to end the transmission. No batteries are required. The Wrist band Bracelet is waterproof and can be worn under medical gloves for even greater protection against contamination.
One year Manufacturer's warranty.
*Please note: Headsets CANNOT be exchanged or returned once they have been worn due to OHSA standards.
**Defective Headsets can be returned to manufacturer if they are still under a 1-yr warranty for repair or replacement.